Institute for Economic and Social Research (IESR) of Jinan University (JNU) and School of Management and Economics of Chinese University of Hong Kong (Shenzhen) hosted the CUHK(SZ) - JNU Joint Workshop at Jinan University (Shipai Campus) on September 24. A delegation of CUHK (SZ) led by Professor Chunrong Ai visited IESR and had in-depth academic exchanges with IESR faculty members.
Participants of the Workshop
The event started with the welcoming remark from Professor Shuaizhang Feng, Dean of IESR. He warmly welcomed the delegation and wished the event a complete success. He also expressed the willingness to explore further collaboration with the School of Management and Economics of CUHK(SZ).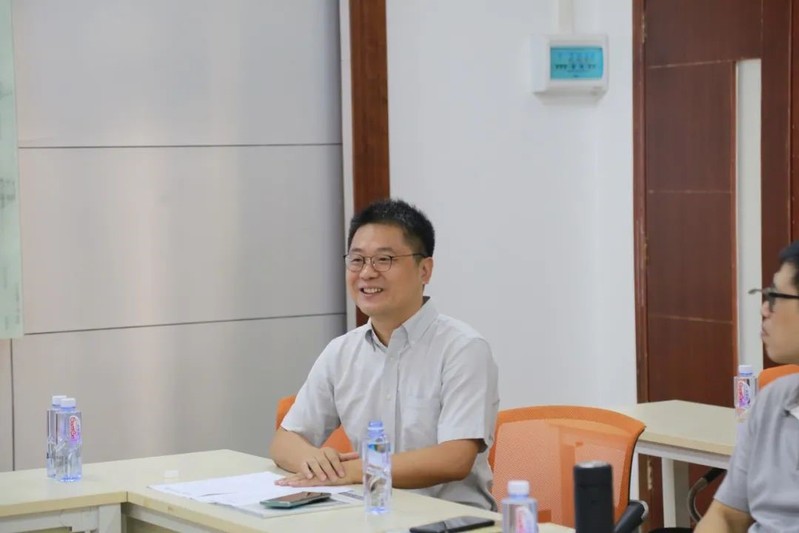 Prof. Shuaizhang Feng

Professor Chunrong Ai thanked Professor Shuaizhang Feng and IESR's colleagues for the support in the organization of the Workshop and wished the event be a precious opportunity where the presenters could receive valuable insights from their senior colleagues or peers and the two sides could further exchange views on important research topics.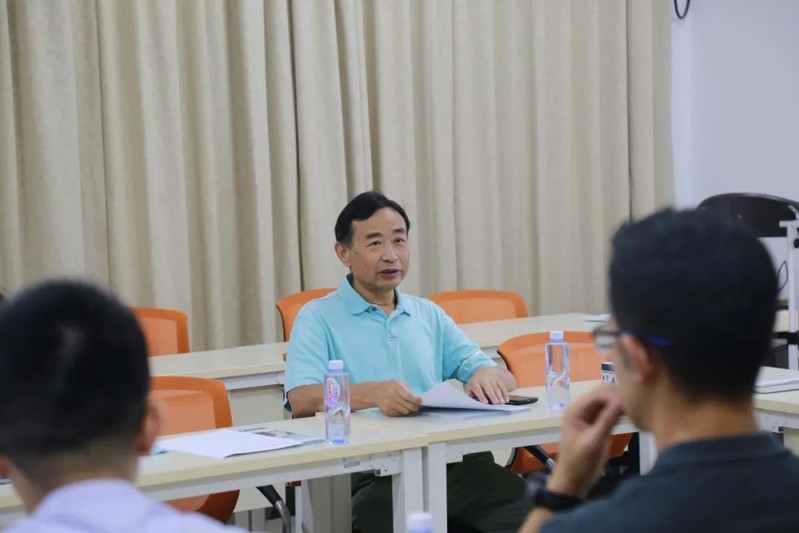 Prof. Chunrong Ai

Eight papers were presented in the Workshop.
Qihui Chen (CUHK - SZ) - Robust Estimation of Conditional Factor Models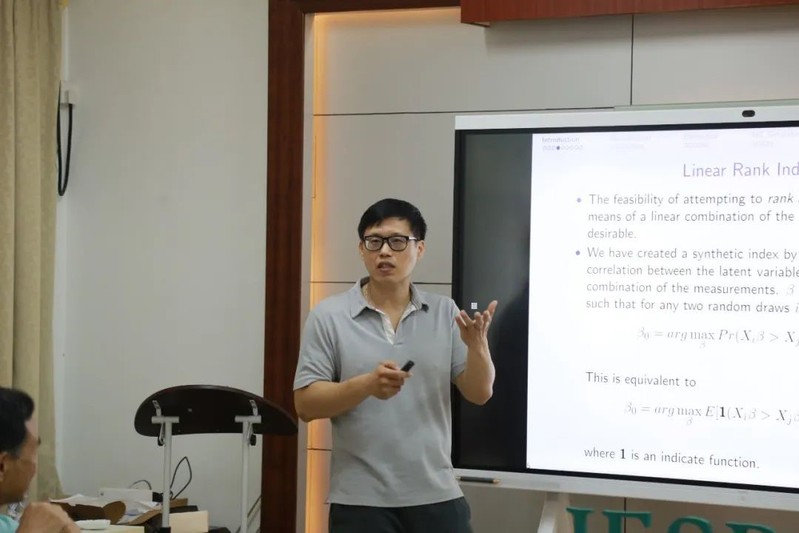 Ji-liang Shiu (IESR) - Optimal Linear Rank Indexes for Latent Variable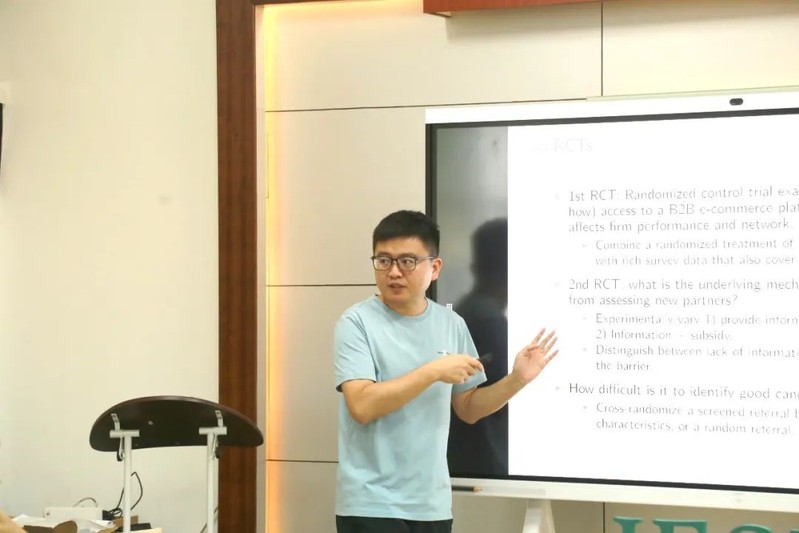 Wei Lin(CUHK-SZ)- Effects of E-commerce on Suppliers and Clients
Zhe Yang(IESR) - Effects of Ambient Temperature Exposure on Cognitive Development in the First 1,000 Days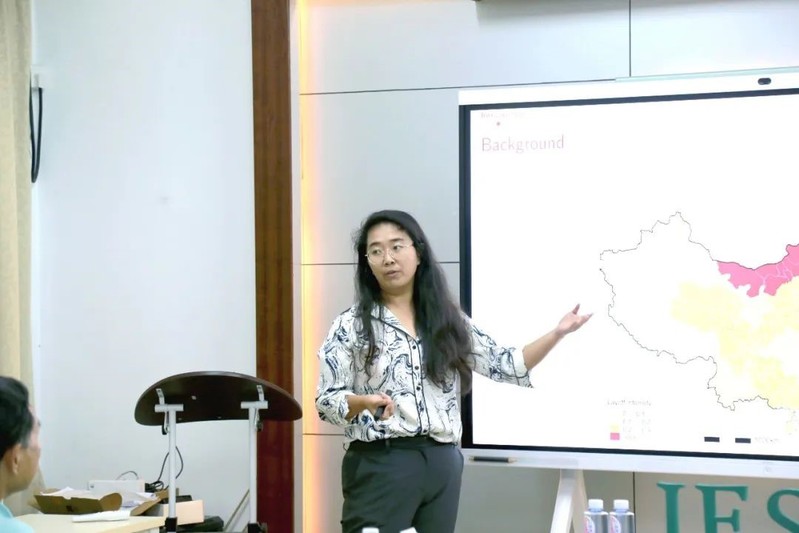 Ming Li(CUHK-SZ)- Job Displacement and Forced Entrepreneurs: A Natural Experiment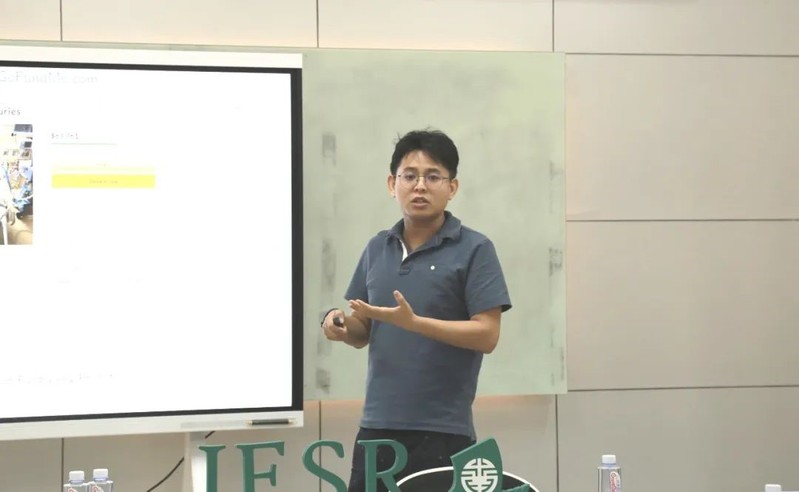 Kaixin Liu(IESR) - Do Social Movements Change Public's Empathy Bias (Racial Taste)? Evidence from Black Lives Matter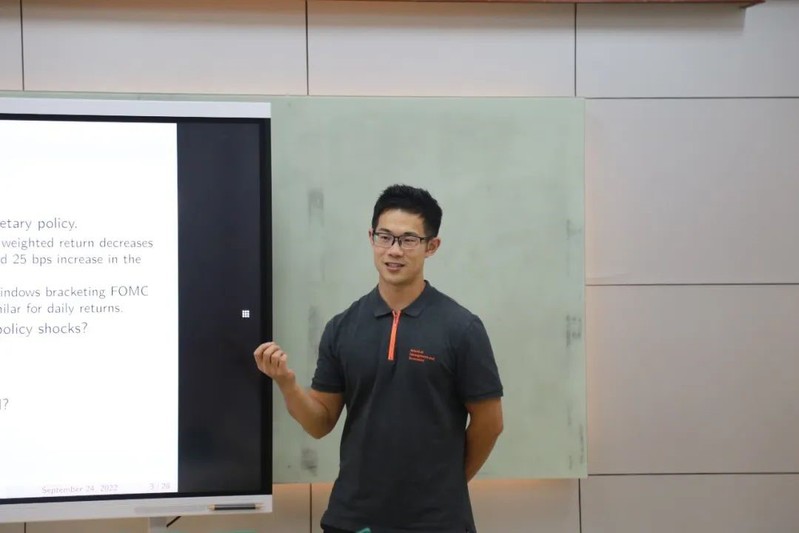 Zehao Li(CUHK-SZ)- "Monetary Policy Surprises and Stock Returns: The Discount Rate Channel"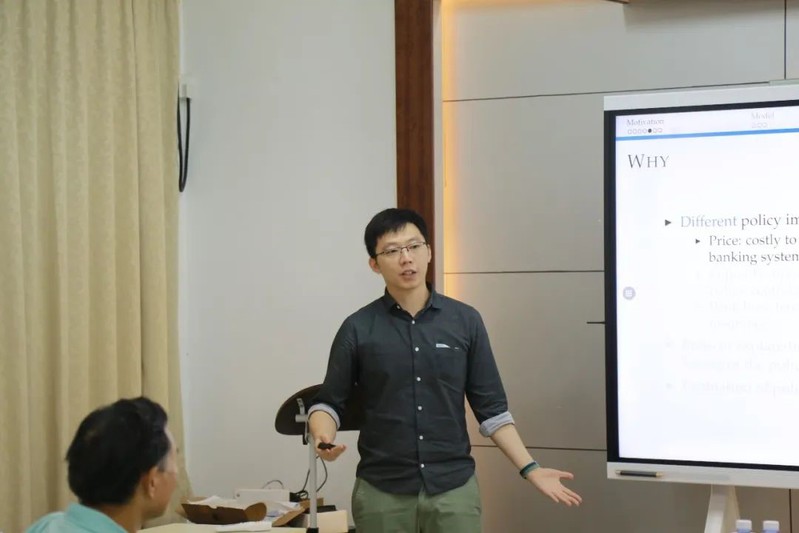 Wei Qiao(IESR)- An Anatomy of the Repo Market Crash
The CUHK(SZ)-JNU Joint Workshop ended with active interactions and heated discussions among the participants.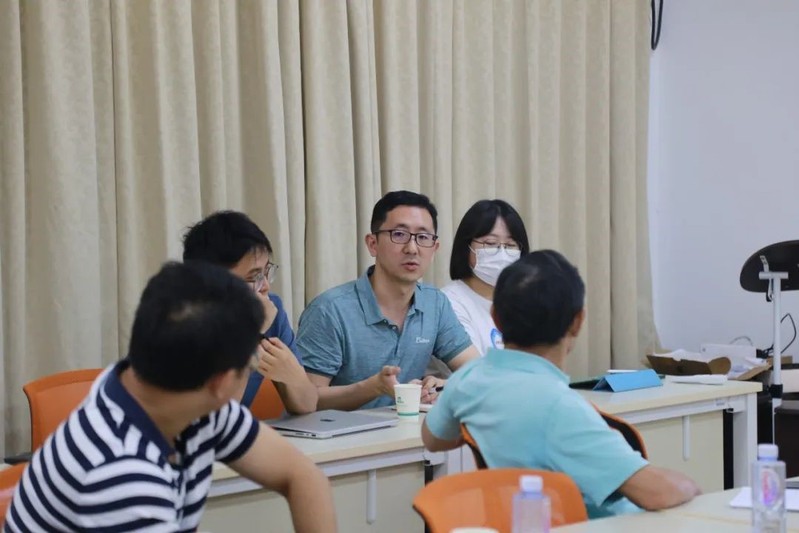 Discussions during the Workshop